CANCER x BLACK SUGAR PEARLS WITH FRESH MILK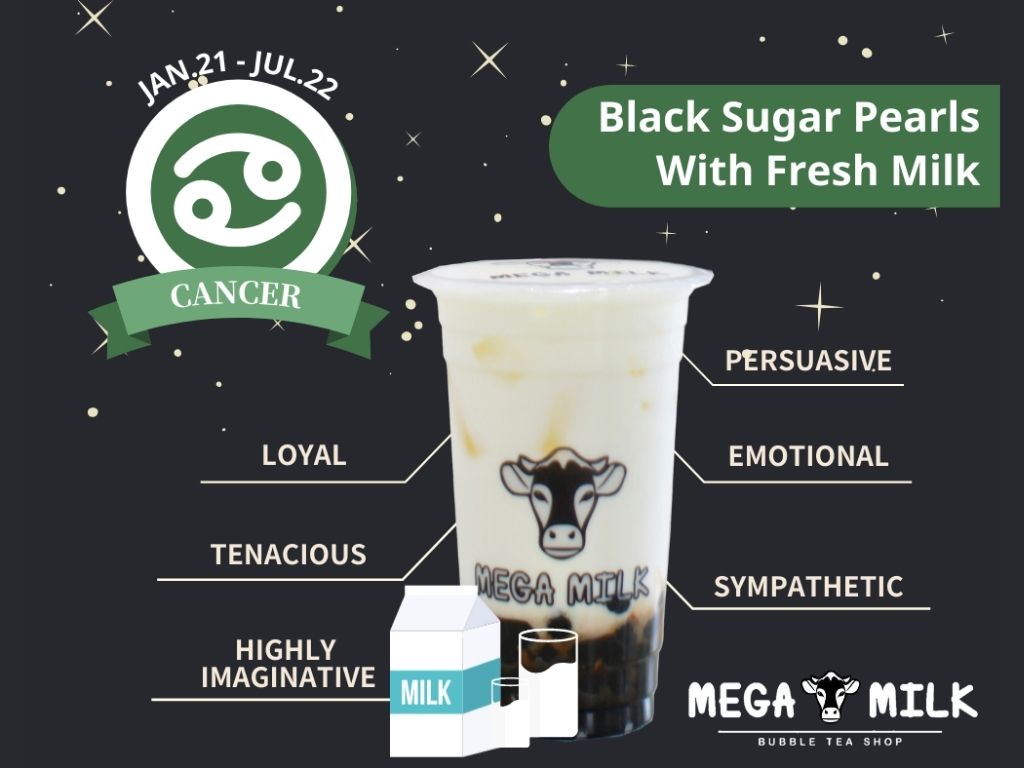 With an innate sense to perceive details and follow their own instincts. Cancer are rich in feeling and sensitive to the flow of emotion. They care deeply about matters of the family and their home. Cancer are compassionate and like to stay with people they keep close.
Fresh milk is a nutrient-rich beverage that may benefit your health in several ways.It's packed with important nutrients like calcium, phosphorus, B vitamins, potassium and vitamin D. Plus, it's excellently tasty. 
In order to serve you the finest ingredient, we choose the fresh milk come from CEBU Federation of Dairy Cooperatives. They are the best dairy company in Cebu provides you the most premium milk.
Black sugar pearls with fresh milk is a combination of fresh milk and pearls which marinated in black sugar. It a supper yummy beverage and abound with nutrients. Like Cancer always put family first and enjoy the moment staying with family.Black sugar pearl with fresh milk is the incarnation of Cancer which only cater the good and wonderful things to the person Cancer want to cherish with, and hope them deserve the best.