GEMINI X CARAMEL PEARL MILK TEA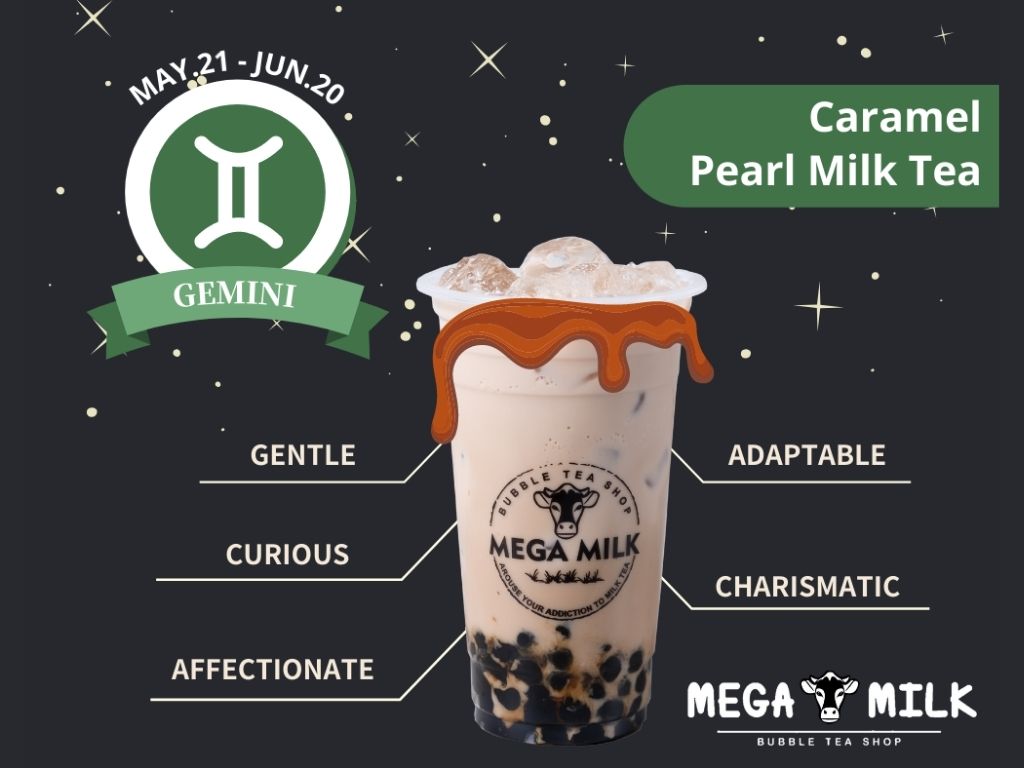 Good at expressing themself and clever at doing everything, Gemini shows different types of personality in one and you will never catch the right character what they will be in the next second . They are hospitable, expressive and willing to embrace new, with an inherent latency to abruptly get solemn, warm-hearted and restive.
A deep and touching  communication is the most attractive factor to grab Gemini's heart. Gemini sees building connection by verbal conversation as vital as virtually physical contact. When the two aspects meet the standard of Gemini, then all barriers are removed. 
Caramel is a form of sugar which heated until it turns brown, it melts and darkens, developing complex aromas and flavors that taste decreasingly sweet and increasingly toasty. Used as a flavouring to milktea.
The way we produce caramel is by heating it to a certain degree then let the sugar turn form solid to liquid. It symbolizes the trait of Gemini. Like Gemini build their relationship via verbal communication. You can only win their trust by consistently warming their heart with your genuine intention.